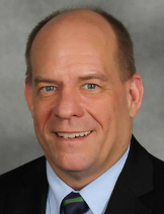 Mark K. Lame' grew up in Cincinnati, Ohio and graduated from The Ohio State University with a degree in Actuarial Science.  As an Actuary, Mark managed the largest uninsured children's insurance program in United States.  In Hartford CT, Mark worked closely with  Actuaries managing life insurance agent compensation and the second largest short term disability plan in U.S.  While an Actuary in the insurance industry, he completed six Society of Actuaries examinations.
The emergence of the internet, the new discipline of analytics and the ability to do increasingly complex modeling drew his interest towards enterprise technology.  In 1999, Mark left the actuarial profession and began a consulting career of web application development, database administration, networking and Linux systems administration.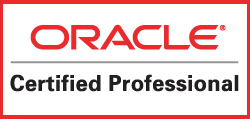 In August 2001, Mark incorporated e<Meta>Star, LLC for developing and selling wound tracking software for large hospital systems.  The wound tracking software was developed using Oracle RAD (rapid application development) software and deployed on Oracle's three tier architecture.  Mark holds an OCP (Oracle certified Professional) designation in application development.  He also has a CCNA (Cisco Certified Network Associate) and Red Hat Linux training.
In 2006, Mark expanded e<Meta>Star, LLC offering to include web design and development of open source content management systems, internet security and website hosting.  e<Meta>Star, LLC expertise was the Xaraya content management system.  Xaraya, an open source project, scaled well to large agencies and organizations needing complex dynamic content.  Additionally, Mark added Caphyon's highly sophisticated Advanced Web Ranking and Link Manager to the repertoire of search engine optimization tools.  Caphyron's advanced tools are superior for gathering all metrics of internet marketing together for very comprehensive analysis.  Mark's rigorous background as an Actuary has become very beneficial for developing powerful result driven internet marketing strategies.      
In 2012, Mark chose to become a Drupal Architect and added internet marketing to e<Meta>Star, LLC SEO services.  Since 2012, so much has changed in technology.  Drupal has remained a very stable and vibrant content management system.  Pre-designed low cost Drupal themes have reduced the time and cost of web design.  Search engine optimization, internet marketing and branding strategies have expanded quite significantly.
Responding to these changes, Mark created CyberTeknic.  CyberTeknic, established 2015,  is a Value Added Reseller (VAR) of content management themes and provides complete services for CMS websites.  e<Meta>Star, LLC is now a full service internet marketing consultancy.  Now, clients have easier choices of services, package deals and hourly rates between the two entities.  And, the breadth of services doesn't seem so overwhelming.  Learn more about Mark, please visit his profile on Linkedin.